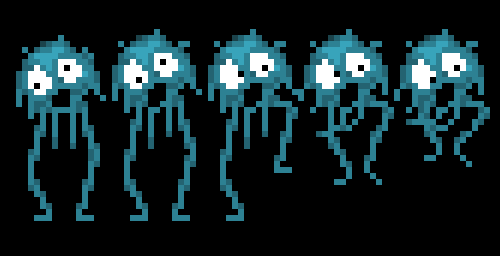 So... I was working on
Robot Wants It All
on my
Twitch stream
today, developing the Easy map for Robot Wants Fishy. I decided it would be fun to add a new monster to it, and what you see above was my first pass. It's a lost soul, crying out in despair. It's the kind of existential horror you would face in a Dark Souls game. It was totally out of place in the game. And that is why I rather quickly deleted it and changed it out for a beetle-gator-rhino-thing which is much more cute.
Pretty disturbing though, right? Check out the video from today on my twitch stream (the last several streams I've done are kept for a week or two) if you want to hear the awful moaning and see it leap around. Always fun stuff going on on the stream!
Copyright 2019, Hamumu Games Inc.