---
Well, it's here for
me
anyway. I finally got my sample copy of it, everything in it checks out fine, it looks pretty, so I ordered the first run of CDs for you! It will probably be another 2 weeks until it's actually up for purchase, because the printing has to happen (claimed to be 5 days), then the shipping to the warehouse (claims 3-7 days), then the guys at the warehouse have to actually notice it's there. This last has been something of a sticking point in the past, so fingers are crossed that it will work out quickly this time.
Wanna know how it looks? Good, because I spent a long time taking really blurry pictures before I could finally come up with one that looked right! Actually, here are two. The top one shows you what the whole package is like (yes, it is very simple! I like it that way, besides it being cheaper), and the bottom one has a much cleaner shot of the actual CD. Still blurry though. Don't know why I couldn't take unblurry pictures! This camera used to work nicely.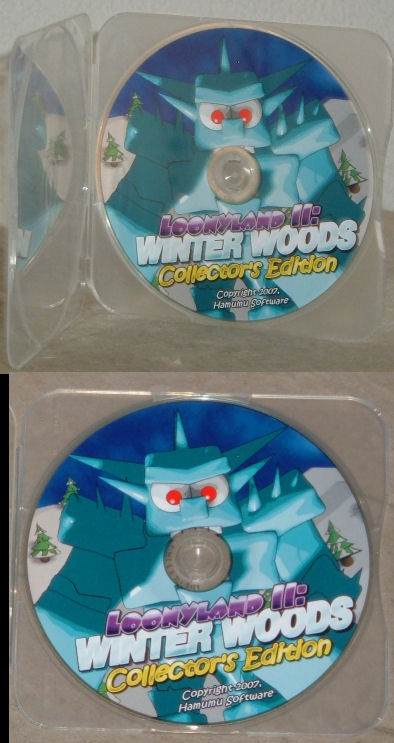 In theory, the hole in the CD is supposed to be the titan's mouth. It kinda looks like he got his teeth knocked out instead.