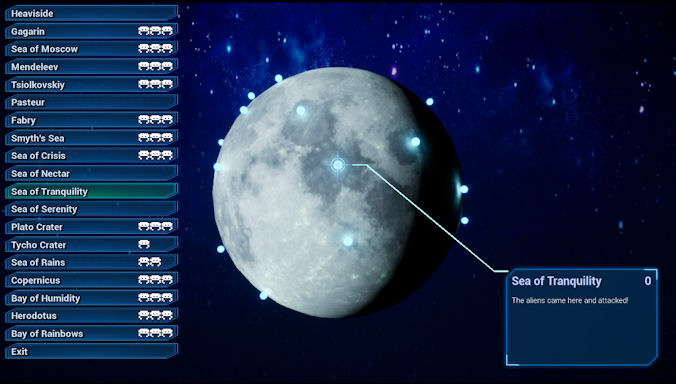 I spent a lot longer than it should've taken making a very overly elaborate level select screen last week! That is an actual photo (well, composite photo) of the moon's surface from NASA, including a displacement map which sadly looked 100x better in Blender than I could ever get it in the game. Not sure what I'm missing there, but it had some sharp and crispy craters in Blender! I also spent a long time looking up actual coordinates of different craters and adding them to my map in the correct locations (quite a few more than you actually see here).
Anyway, it has glowing pimples. Not sure how I will change those exactly, but I do think I want to have some lines between locations so you can't just go anywhere you want. But the moon spins around and shows you whichever one you are mousing over, then you click to go play it. That's about the extent of the functionality it will ever need, but it sure does it in a fancy way.
Copyright 2021-2022, Hamumu Games Inc.