It has been a while since the last update! The game is not in a state I want to make a video of, so here's another little text update. Since the last update, things have slowed a bit and gotten kind of penny ante. Lots of little tweaks and internal changes, refactoring things. One thing I've got is this: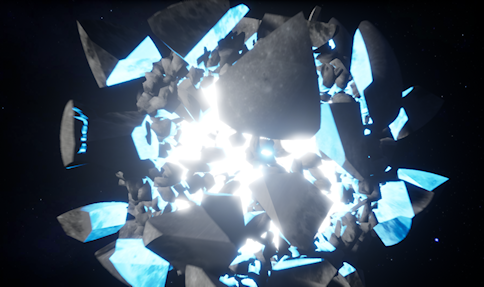 That's the moon exploding! Something that would certainly have made a nice video rather than image... oh well! What I've really been focusing on for several weeks is something I came up with years ago as a very bad way to make a game, but a way to entertain myself. That is making the very beginning of the game 100% complete, and then just playing it, and each time I hit a wall (have skill points to spend and no skills to buy, for example), I add that part. Unfortunately, I'm still not totally done with even making the beginning complete. I'm very close - I can play a first zone which is semi-balanced, and either lose or win, but nothing happens when you lose yet (see picture above for what it will be soon).
It is really getting there though! I'm excited about the improvements. I think I'm heading for a total gear overhaul soon (fewer stats, which are more meaningful and fun), but I figure I should probably make it work to where you can get gear before I worry about what that gear is.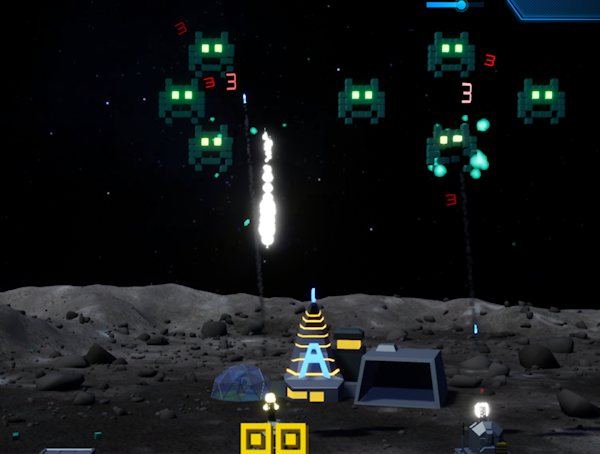 Actually, it's been such a long time, I kind of forgot how
many
little things have changed... here's a screenshot of gameplay with tons of small changes for you to puzzle over and consider! That building is the Apollo Lounge, where the all the cool people on the moon hang out.